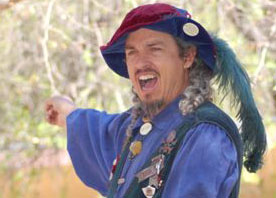 Walk this way!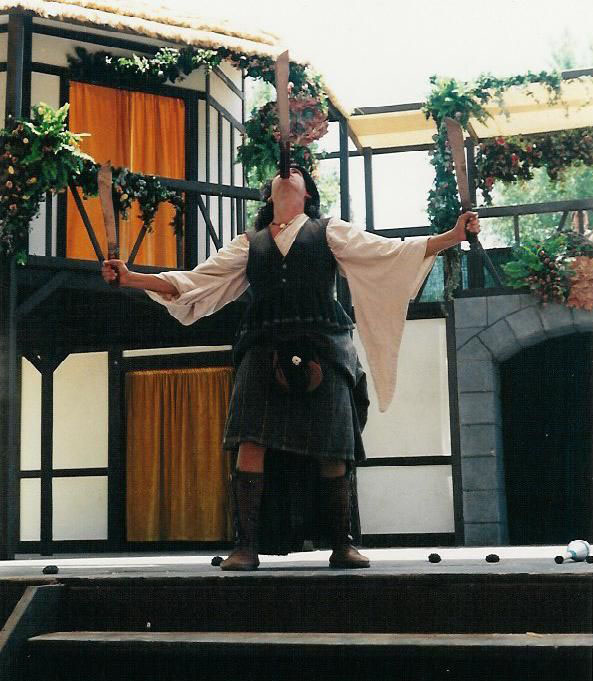 My 1st time in a kilt.
I'm wearing Chiefs first kilt on Mainstage at Renaissance Pleasure Faire South.


Fool at Faire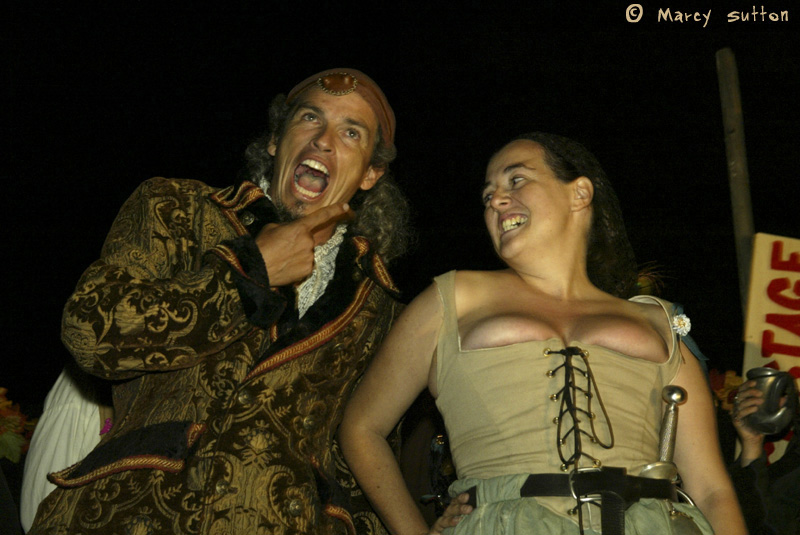 Pirate hosting the Nightshow at Ojai
Tossing five balls on the
main stage at the
Pirate Fest in Ojai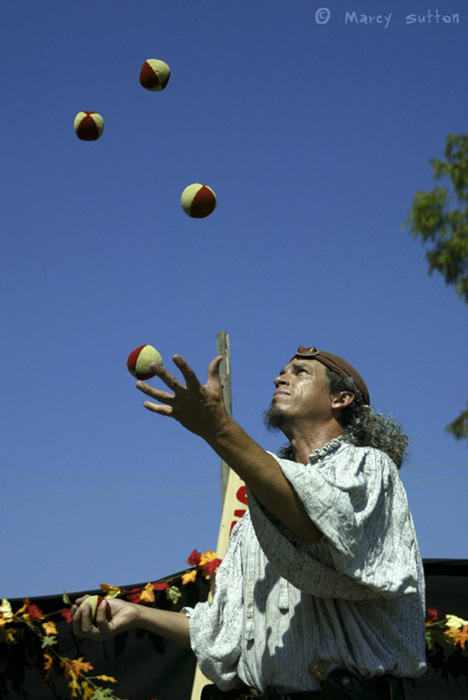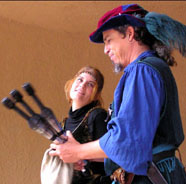 What are you gonna do with those?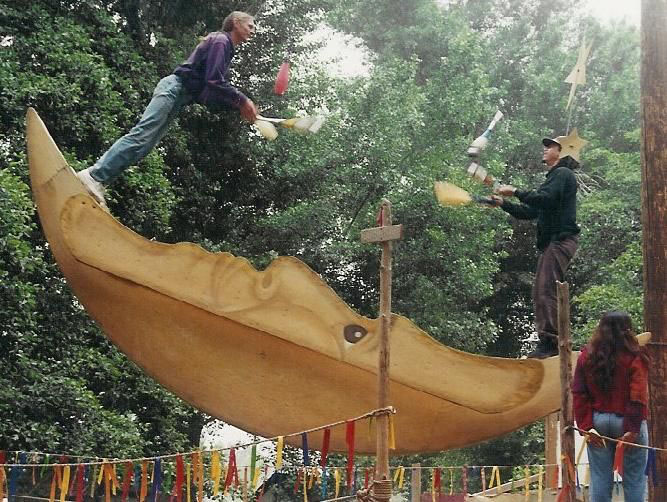 Passing clubs with Rope Joe on a moving Moonswing at RPFS.

That be Quite some mug there fella.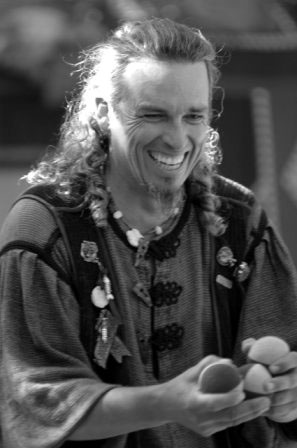 I wore Tommy's costume all of 2005 as a memorial to the man. Here I'm at the 2005 Heart of the Forest Renaissance Faire in Tahoe.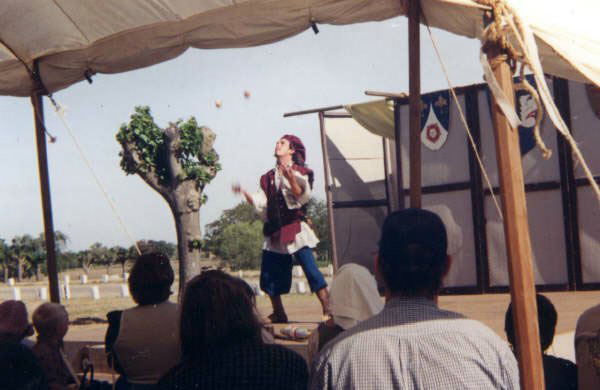 On stage at Central Coast Ren Fest, after a few of us performers adjusted the canopy to improve the audiences view.